Cambridge Portfolio of Office Buildings
The largest building in our client's portfolio, this property had been completely vacant for about 4 years. Teaming with ESI Design from New York, we were hired to reposition this building at 2 Canal and provide lobby upgrades to two additional properties. 
After the repositioning, 2 Canal was completely leased to tech-firms including CarGurus, HubSpot, Symantic, and Philips Research.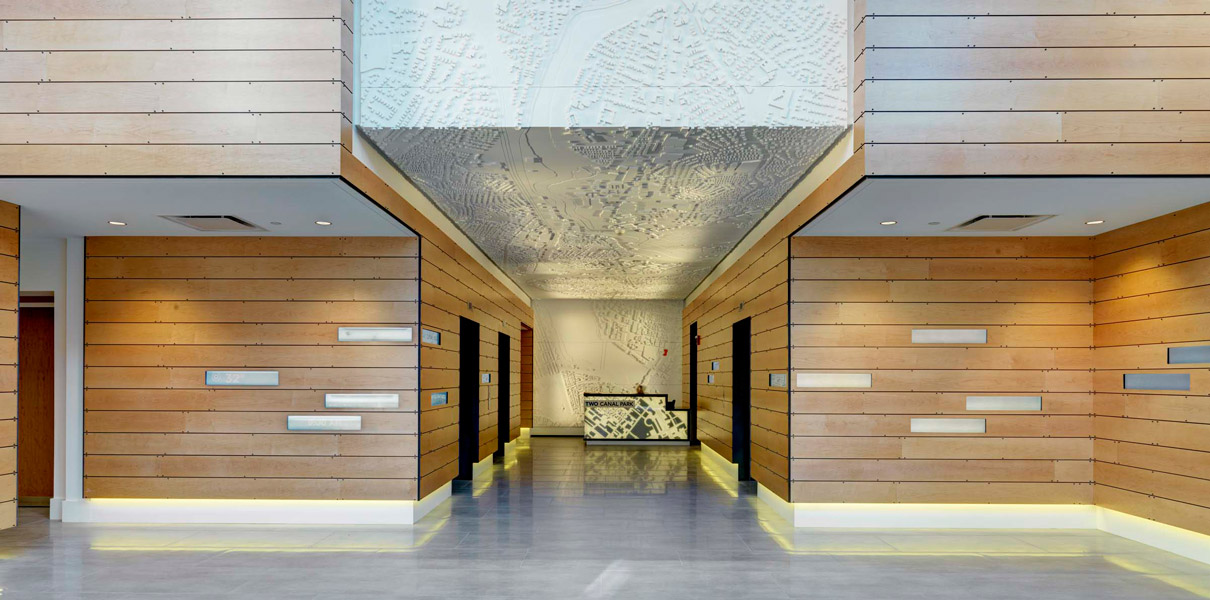 Photos are owned by Nelson Worldwide, and depict work completed by Brad Black while at Nelson.