Design Farm works with clients to create spaces to work, gather, and thrive. Our team harvests the best and brightest design ideas, allowing you to grow your company and cultivate a space that's both inspiring and motivational. We steer our clients through the weeds, addressing any challenges that crop up, until we land on the perfect design. 
A seed of creativity is planted as we begin the design process.
We cultivate our client's ideas to understand their optimal space. 
Our creativity allows your dreams to grow and take shape as a design. 
We harvest the best ideas to execute our client's vision.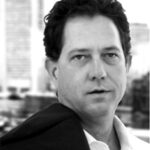 Brad Black
Founding Principal, Architect
Brad is the founding principal at Design Farm, having launched the venture in May 2017. Brad has 40 years of experience in the field of architecture and interior design. He began working for an architect at 17 years old, and knew it was his destiny. For the past 30 years, he has specialized in renovations and interior design of workplace environments and office buildings, including infrastructure, core elements, lobbies, amenities, and offices. Brad is a member of the AIA, BSA, and IIDA, a LEED accredited professional, and is certified by the National Council of Architectural Registration Boards.
Read More
Prior to Design Farm, Brad was managing principal at a large, national design firm for eight years, after having successfully established Black Cow Architects as a premier design firm in the Boston area. Brad has worked on a wide range of project types – from airport terminals to cupcake shops, 5-star hotels to electrical substations. Brad is licensed to practice architecture in MA, NY, NJ, CT, RI, VT, NH, and ME.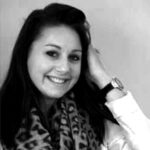 Vitaliia M. Basteri
Architectural Designer
Vi is Design Farm's "problem solver" and spearheads our production efforts as an architectural designer. With an innate ability to craft creative solutions to complex problems, her extensive experience means she knows how to keep all aspects of the design process moving forward. Vi's significant design experience allows her to envision and execute complex architecture and interior design projects. Vi is crucial to Design Farm's success, creating unique spaces for our clients and expertly navigating construction documents, building codes, and new technologies with an unparalleled attention to detail.
Read More
Vi has been a part of the Design Farm team since the company's inception, and holds a master's degree in Architecture from Wentworth Institute of Technology. She joined Design Farm after serving internships at Nelson and Perkins Eastman, working with former clients such as Verizon, Boston Properties, and Marsh McLennan. Vi is a dedicated volunteer for The Emergency Food Assistance Program (TEFAP).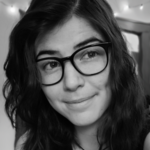 Ashley Maggiacomo
Interior Designer
With a true passion for cultivating cutting edge, intuitive, and exciting design solutions, Ashley is one of Design Farm's integral creative minds. Primarily focusing on corporate work environments, Ashley works with projects throughout all phases of the design process, with various software proficiencies and specific expertise in Revit, InDesign, and Photoshop. As a member of the IIDA and CREW Boston, Ashley is constantly growing her network and is continually involved in her community, which brings additional knowledge and inspiration for her work, and keeps her informed on trends and shifts in the industry.
Read More
While using these skills and maintaining close communication with clients and collaborators, Ashley brings each project to life through CD set creation, realistic renderings, and design presentations. After graduating from a CIDA accredited interior design program at SUNY Buffalo State College, Ashley made the move from NY to MA, and 'joined the herd'. Ashley is currently pursuing her NCIDQ certification.
Seeds planted and designs sowed
Blue ribbons or awards won