The 20,000 SF Verizon LTE Innovation Center was built to foster and advance the next generation of wireless technology. The site is Verizon's centerpiece, showcasing and demonstrating the company's latest innovations. Verizon engineers, technology partners, innovators, entrepreneurs, industry associations, and customers congregate in this space to learn and innovate.
Comprised of high-end conference facilities and laboratory vignettes, the Innovation Center integrates LEED Gold design infused with technology, state-of-the-art interactive media, compelling product showcases and innovative brand messaging to give visitors a truly engaging experience. 
In March 2012, the Verizon LTE Innovation Center received the World Class Center Award from the Association of Briefing Program Managers—the first-ever innovation center to win this award. In 2013, the site was selected for a global Green Good Design Award. The world class design in Waltham was utilized to develop Verizon Innovation Center's west coast counterpart in San Francisco, CA.
*Work completed while at Nelson.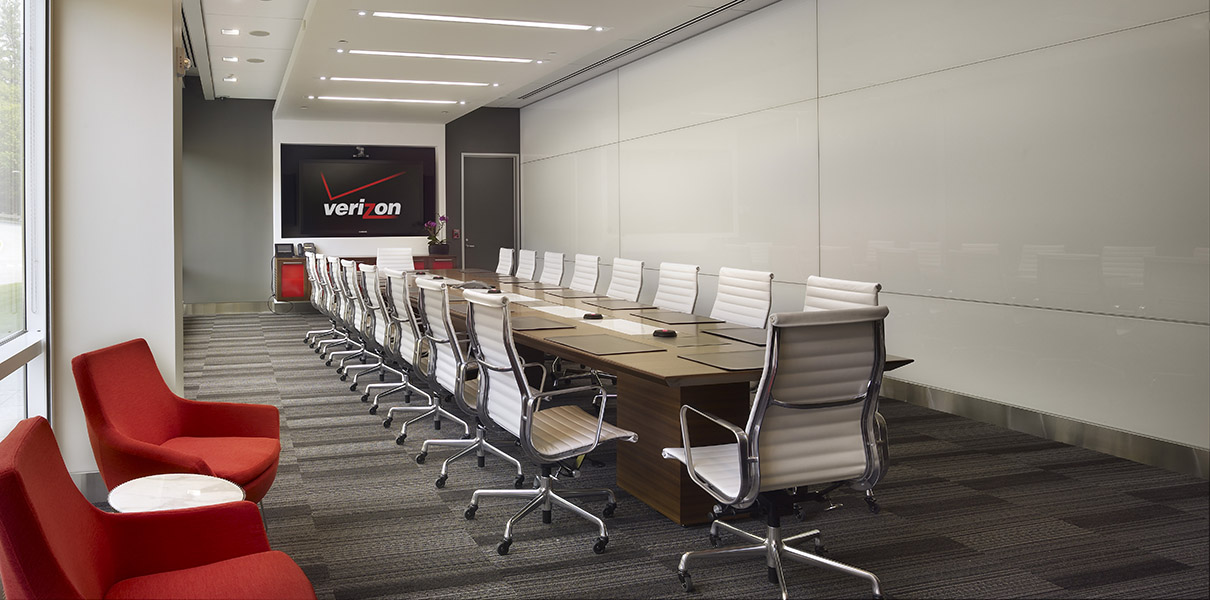 Photos are owned by Nelson Worldwide, and depict work completed by Brad Black while at Nelson. Photo Credit: Halkin Mason